Plastic Free July Review
Our Experience and Review on Plastic Free July 2017
Although the Plastic Free July challenge has officially come to an end, it doesn't mean that we will stop our goal of trying to live a plastic free life. During this challenge, our eyes were opened to the vast amounts of single use plastics that were found in almost every part of our daily routine. From the packaging of food to the containers that hold our beauty products and the protective plastic found on newly purchased garments. At times it felt like it was almost impossible to avoid plastic.
However, every time we found a plastic free alternative it felt like a little win. We got excited about finding bulk food stores where we could purchase flour, beans, dried fruit, nuts and vinegar and used glass containers to store them in. We got inventive with our recipes which we can't wait to share with you further on in this blog post! Additionally we found that in this process we ate healthier and had more energy than before! Double win!
There were times when we almost failed. On a trip to the local supermarket, we forgot to take our reusable bags. But this didn't stop our plastic free mission. From the checkout to the car we carried all of our groceries and got some funny looks from bystanders in the process. You only need to do this once and you will always remember to bring your reusable bags with you, or if you did forget another and easier option is just to buy another one.
There were moments where it would have been easier and more convenient to cave in. Especially after a really long day and the last thing you want to do is cook a meal from scratch. Ordering in takeaway was really tempting but proudly we resisted the urge!
Overall the challenge was a good experience. We became more conscious of items that use plastic and learned what could be used as an alternative. It was also comforting to know how much on an individual level we had reduced our plastic consumption in this short time. We look forward to continuing to find ways to reduce our environmental footprint and hope that our journey has inspired you along the way.
Xx NF
Now here are some of our favourite Plastic Free recipes we discovered!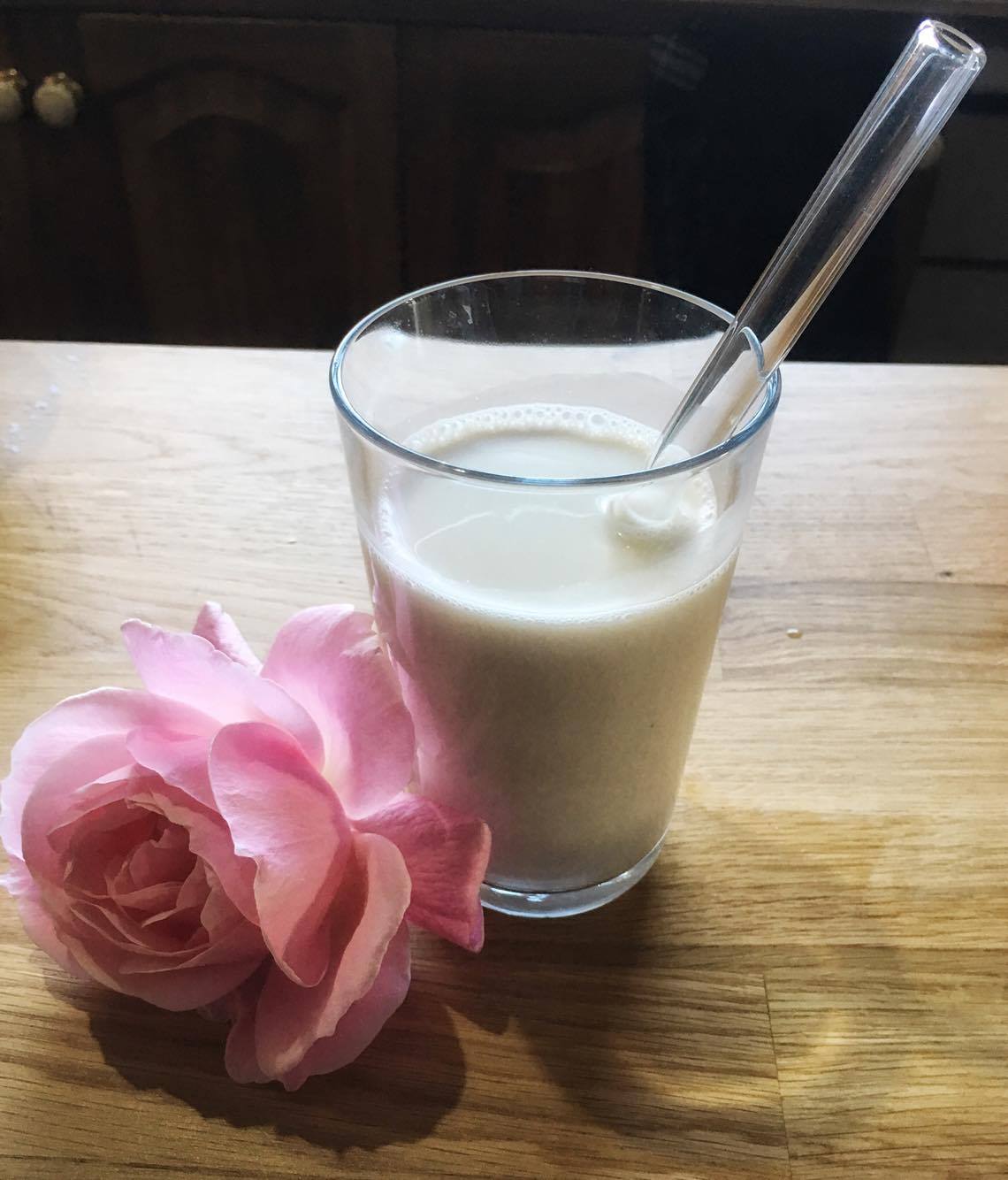 Make your own almond milk
This is ridiculously easy. This does take a tiny amount of effort but the results are delicious and well worth it.
Ingredients:
- 1x cup almonds unbleached
- 2x cups water
- Mable syrup or honey
Steps:
1. In a bowl cover the almonds in water and soak overnight.
2. Strain the almonds and wash. Place almonds into blended with 2 cups of water.
3. Blend until smooth and has a milk - like consistency. (This will only take about 2 minutes).
4. Using a cloth strainer (I used a piece of calico cloth, you can also use a tea towel or nut bag), strain the contents of the blender. Squeeze out any excess milk.
5. Add maple syrup or honey to taste, stir and serve or store for later use in the fridge.
Super easy right!
Also, you can use the left over almond meal.
Almond Meal
Ingredients:
- Left over almond meal from almond milk
Steps:
1. On a baking sheet of paper, spread the almond meal evenly across the surface.
2. Put in oven on low for 30 mins to 1 hour until dry.
3. Allow to cool, then store in container and use as a sprinkle for muesli or to make anything that uses almond meal.
Now onto the main attraction. The ever so humble and delicious soup!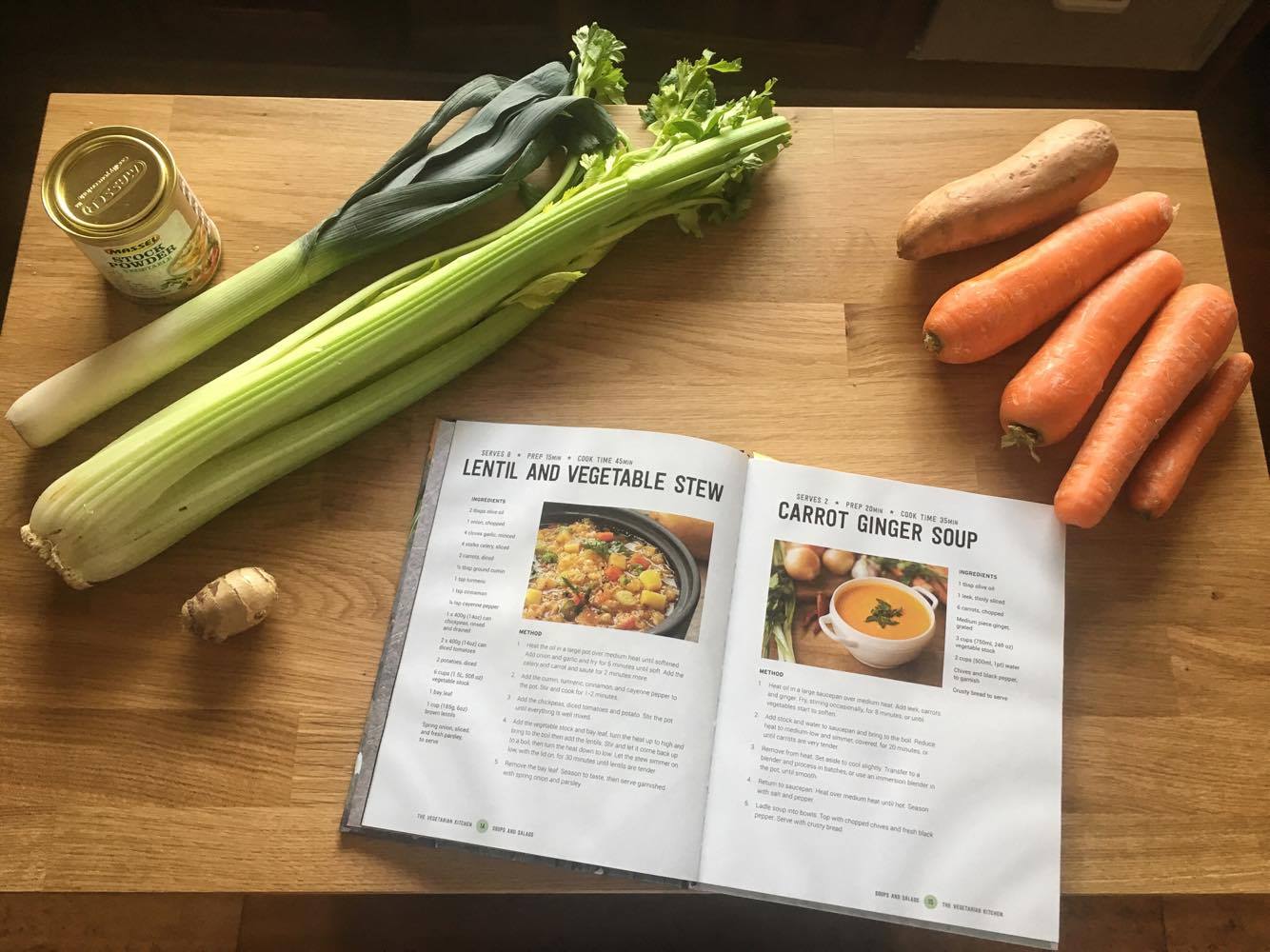 Recipe from ' The Vegetarian Kitchen, Nourishing, healthy and flavoursome, 150 Great Recipes' By Herron Books
Ingredients:
- 1 tbsp olive oil
- 1 x leek, thinly sliced
- 6 carrots, chopped
- Medium piece ginger, grated
- 3 cups vegetable stock
- 2 cups water
- Chives and black pepper, to garnish
- Crusty bread to serve
Method
1. Heat oil in a large saucepan over medium heat. Add leek, carrots and ginger. Fry, stirring occasionally, for 8 minutes or until vegetables start to soften.
2. Add stock and water to a saucepan and bring to the boil. Reduce heat to medium- low simmer, covered for 20 minutes or until carrots are very tender.
3. Removed from heat. Set aside and cool slightly. Transfer to a blender and process in batches or use an emersion blender in the pot and blend until smooth.
4. Return to saucepan. Heat over medium heat until hot. Season with salt and pepper.
5. Ladle soup into bowls. Top with chopped chives and fresh black pepper. Serve with crusty bread.
The Result:
We got too excited about this recipe and ate it straight away, forgetting to take pictures. Sorry! This goes to show how delicious this recipe was.
So there you have it, a few easy and delicious recipies on how you can cook plastic free. We will have more awesome recipes coming in future posts so keep your eyes peeled!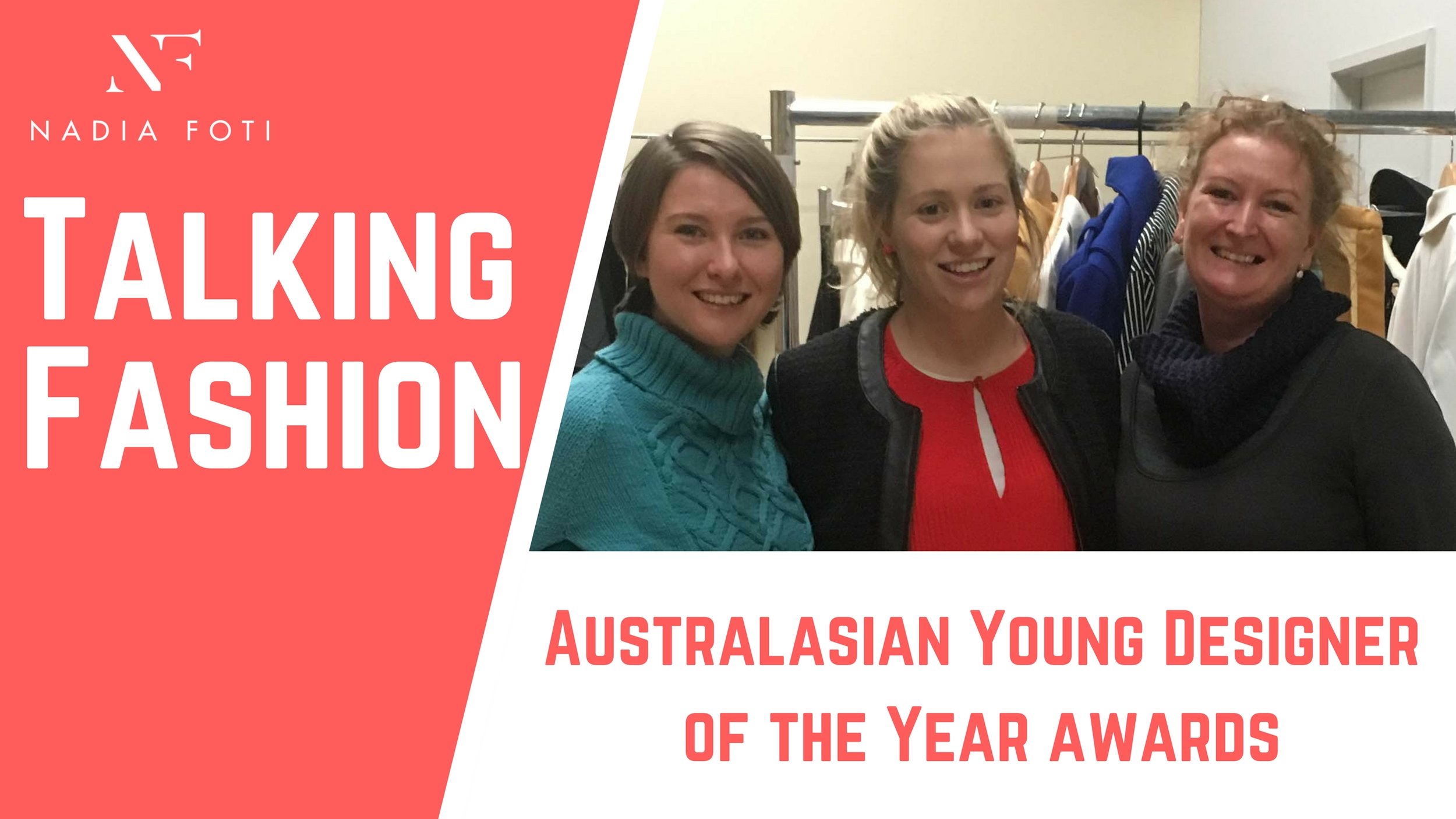 Nadia travels down to Hamilton, Victoria as a guest judge of the Australian Young Designer of the Year Awards. Stay tuned to find out who will be this years winner!